Gutters Colorado Springs, CO
The Unsung Heroes of Your Home's Exterior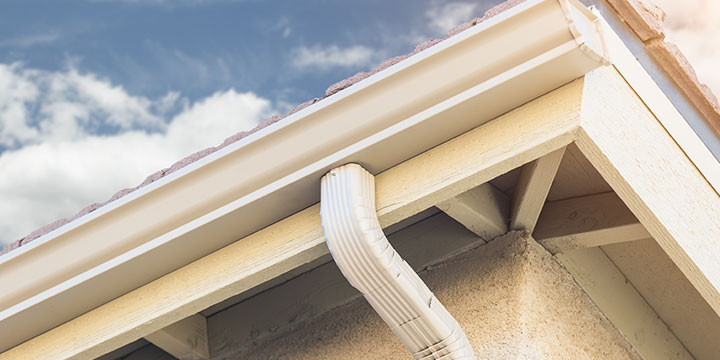 Let's be honest. You probably haven't thought about your gutters lately. Most of us don't… until it's too late. But what is the big deal about having properly functioning gutters? As your trusted roofer, Pristine Roofing & Gutters can tell you that when the wettest days roll around, you'll be thankful for having a high-quality, low-maintenance system.
What Do Gutters Do?
Your gutters are some of the hardest working components of your home. Their job is to direct rainwater and runoff from your roof away from the sensitive areas of your home, i.e. the foundation, basement, walkways, landscaping, and more. Gutter systems that suffer from clogs, holes, or normal wear and tear will eventually allow water into your home, causing moisture damage, mold, and a whole range of issues. The outside of your home will be affected too, with unsightly stains and structural problems.
Don't let broken or sagging gutters continue to be a problem, choose Pristine Roofing & Gutters! We'll help you find the best gutter system for your home and your budget, and we'll never try to sell you something you don't need.
Signs That Your Gutter System Isn't Working
Holes, cracks & rust spots
Broken fasteners
Screws or nails on the ground around your home
Pulling away from the house or sagging
Water stains or algae on exterior walls
Dirt channels or pooling water
Eroded landscaping
Wet or flooded basement
Which Type Are Best?
From traditional or "standard" options to seamless, hidden, or leaf guards, there are numerous styles of gutter systems to consider. So let our experts guide you through the decision-making process and find the solution that's best for you. The style you choose may depend on your environment/surroundings, as well as one that blends with the appearance of your house!
Avoid Gutter Trouble With Pristine Roofing & Gutters!
Pristine Roofing & Gutters is the roofer you can trust for fast, affordable gutter solutions. To start the process, contact us today by calling (719) 357-5609 or by using our simple form to get an inspection.